Property Valuation for present date for Visa/Higher Studies application
---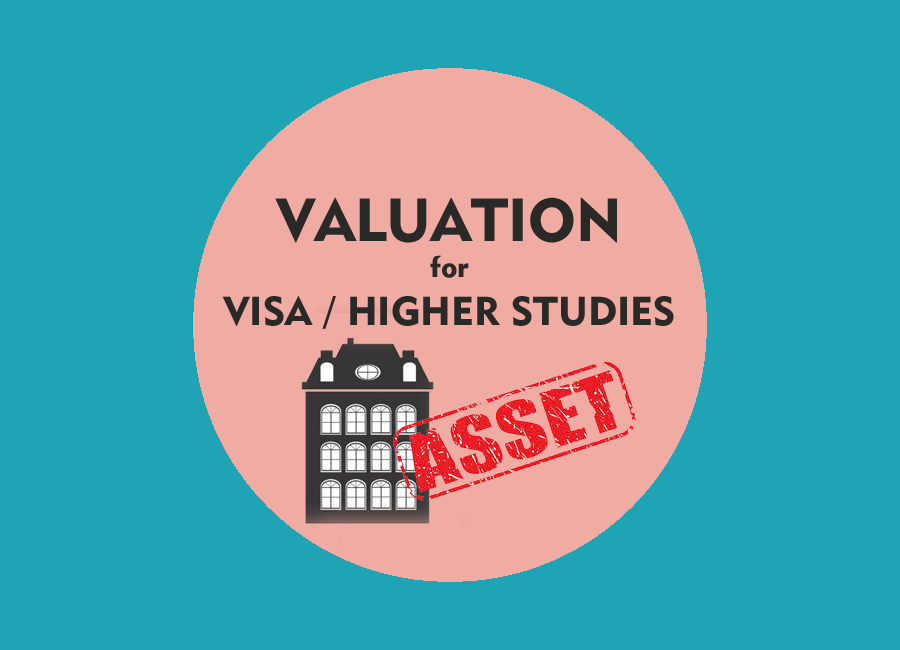 You might be required to show documentary evidence of your/your family assets to apply for Visa or for higher studies. You would be required to visit a CA who can prepare your net worth based on your Bank Account, FDs, other assets and Liabilities. For Immovable property, the CA would ask for property valuation from a registered valuer, for which Niche Valuer are are your service.
The valuation exercise would have following steps:
1. Provide basic details about your property like : where is it located, purpose of valuation, type of property (Residential Land, House, Flat, Commercial land, office, shop etc) so that the valuer can let you know his expertise and availibility. Since visit to the property is a must for a valuer, he/she can let you know of their availibility.
2. Finalize fees and other terms like timeline etc and pay advance as decided.
3. Provide copy of ownership documents for which valuation is to be done.
4. Provide access to the valuer for assesment and gather relevant information. Valuer would be taking photographs of the property which would be a part of his proffesional assignment.
5. Ask for Certificate and report as per timeline decided.
6. Pay balance amount and take hardcopy of signed Certificate and Report.
Call +91 8368081919 for more details
Close